Lets quickly chat about sizing standards... and how there aren't any, really.  
When I was developing my sewing patterns for these moccs, I compared sizing among several different major brands, and used an average. That's, in my opinion, the most "true to size" I could get.
I bring this up because in the last 24 hours I've gotten two 4 star reviews in my Etsy shop. A 4 star is A-OK, doesn't hurt my feelings, and hopefully doesn't dissuade other potential customers. Both customers really liked the shoes and the quality. Both complained about the sizing. One said they ran way too small, the other way too large. They both purchased their "normal" size. What's a maker to do?!!
I do offer exchanges for wrong sizing... buyer pays for return shipping, I make a new pair and cover the shipping on the new pair. Easy enough, right??
Anyways... to avoid the hastle of a return, I recommend measure twice and order once 😉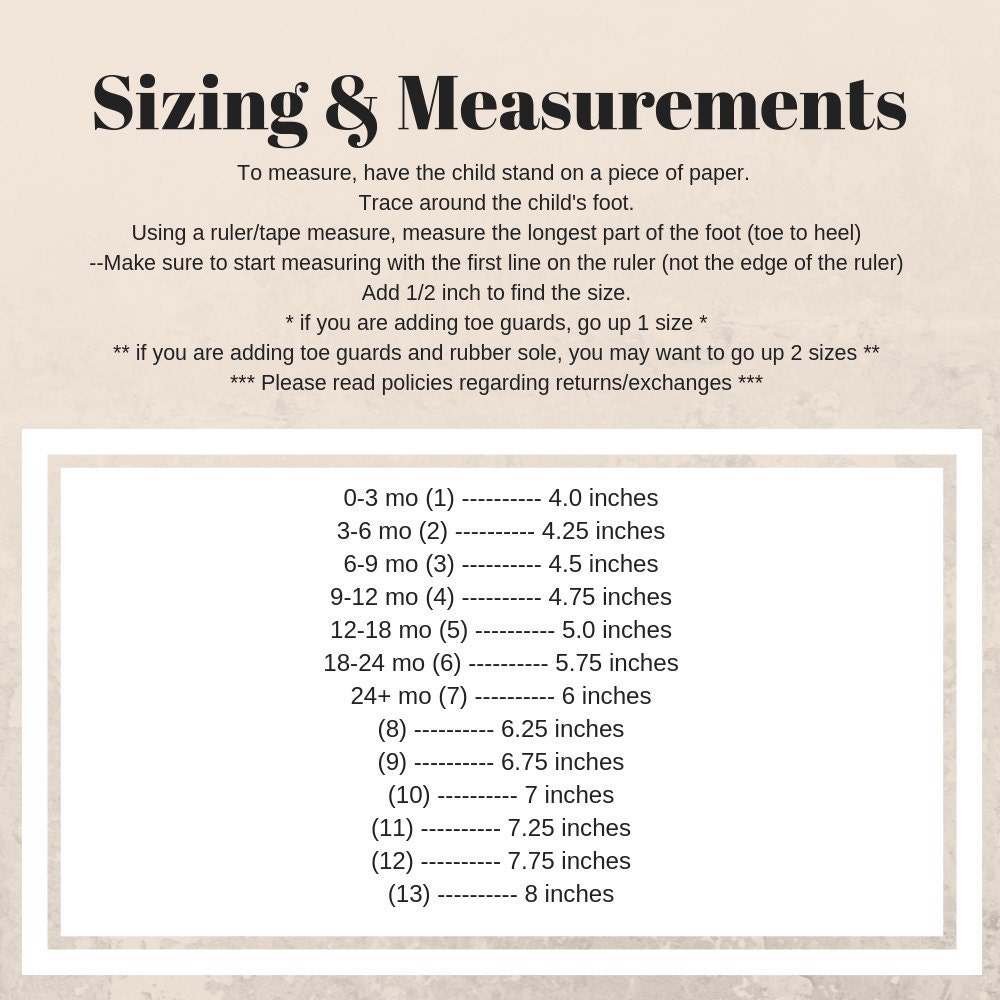 Let me know if you ever have any questions! 
Cheers!
Mindy